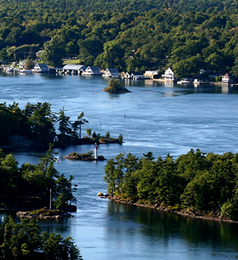 The most essential step in preparing for an emergency is to build an emergency plan designed specifically to fit the needs of your family. Here's how:
Step 1 - Emergency communications plan
choose an individual who your family can contact if an emergency occurs. Choose someone who lives far enough away that the individual is unlikely to be directly affected by the same event
record your designated contact person's telephone numbers and e-mail addresses for everyone in the family or household. Ensure every family member has a copy (e.g., in a wallet, backpack, glove compartment etc.).
Step 2 - Establish a meeting place
Decide on a designated meeting place for family members in the event of an emergency. This reduces confusion and ensures all family members are together during a difficult time.
Step 3 - Assemble an emergency supplies kit
Prepare your survival kit in a simple storage container and store it in an easily accessible location. Aim to have sufficient supplies that will last at least 72 hours for you and your family.
Step 4 - Learn about the Township's Emergency Response Plan
As a municipality, the Township has an Emergency Response Plan to help protect the safety and welfare of our residents. Please review the plan and contact us if you have questions.
Step 5 - Check the emergency plan for your child's school or daycare centre
Do you know what the school's policy is in the event of an emergency? Do children stay at school until someone picks them up or are they sent home? These are important questions to ask.
Step 6 - Access to phone service
Often in emergency situations cellular service and cordless phone reception is disrupted. It is recommended that you have access to a phone through a traditional landline. If the electricity is out you will still have phone service and in case of an emergency, 911 can determine your location when you call.
Step 7 - Setup up a scheduled maintenance plan for your emergency equipment
Regular testing and maintenance of your sump pump, generator, fuel supply, fluids and alternate heating sources is highly recommend. Don't be caught unprepared.