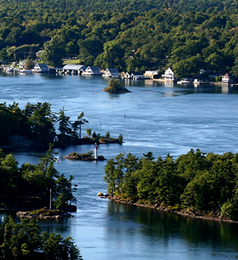 The goal of the Emergency Response Plan of the Township of Leeds and the Thousand Islands is to protect the health, safety, welfare and property of our citizens from the effects of a natural, technological or human-caused emergency.
The plan provides guidelines to staff and members of the Community Control Group (CCG). The CCG is responsible for the direction and control of the overall emergency response within the Township and consists of the following members:
Mayor
Chief Administrative Officer
Administrative Assistant
Community Emergency Management Coordinator
Director of Operations
Fire Chief
Public Information Officer
Treasurer
Resources
Emergency Services and Preparedness
Township of Leeds and the Thousand Islands
1233 Prince St. P.O. Box 280
Lansdowne, ON K0E 1L0
Hours of operation: 9:00 a.m. to 4:30 p.m.
Phone 613-659-2415
Toll Free 1-866-220-2327
Email Us