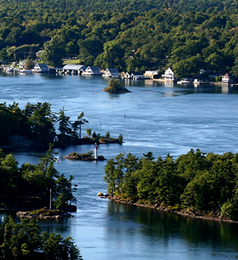 Strategic planning is one of the most important tools that a municipality can use to bring together Council, staff, residents, and local businesses to develop a common vision and direction. It provides clear goals and can act as a mechanism to benchmark actions to ensure that the Township is moving in the right direction.
Community Consultation
As you may be aware, the Township of Leeds and the Thousand Islands has initiated an exciting strategic planning process. The objective of this process is to set the strategic direction for the Township, and position Leeds and the Thousand Islands for success now and into the future.
Foundational to the strategic planning process is input from members of the community like yourself. We want to make sure that your opinions are heard, valued, and incorporated. In order to gain these insights, we have developed the community survey linked below.
https://www.surveymonkey.com/r/MS5YYYF
Paper copies of the survey are available at the administration office in Lansdowne and at all local library branches.
The survey is 14 questions and will take approximately 10 minutes to complete.
We greatly appreciate you taking the time to complete the survey and really look forward to hearing your insights.
Timeline
March 2021: One on one interviews with members of Council
March 30, 2021: Council Workshop (view the meeting here)
June 14, 2021: Public / stakeholder surveys opens
July 12, 2021: Public / stakeholder surveys close
August 23, 2021: Draft plan completed
September 7, 2021: Strategic Plan presented to Council
Media Release
Coming soon will be "Media Release 1: Leeds and the Thousand Islands Launches Strategic Planning"
Moving Forward Together (2015-2021)
The last Township of Leeds and the Thousand Islands Strategic Plan was adopted in 2015.
View the Strategic Vision
Read the Strategic Action Plan