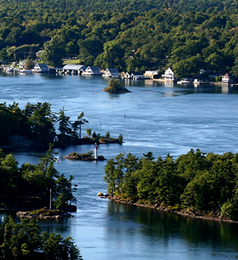 The Township polled the community from July 18 through September 12 2022 about short term accommodation rentals (e.g., Airbnb, VRBO, HomeToGo). The goal was to receive input and comments on short-term rental units and their impact on our local community.
Now in Phase 3, the information collected through the public engagement process will be used to make future recommendations to Council regarding possible regulatory approaches.
Background Information
This work will be completed in three phases:
Phase 1
In accordance with Council's direction, Staff presented report SR-061-22 to the Committee of Whole on May 2, 2022. This report included:
a review of options for regulating short-term rentals;
a review of Township records to understand the number and type of concerns that have been received regarding this type of use; and
a review of approaches that municipalities have employed to address concerns related to short-term rentals.
On May 9, 2022, Council passed the following motion:
THAT the Committee of the Whole recommends that Council direct Staff to proceed with public consultation over the summer/fall 2022 to gain a broader understanding of the community concerns/opinions regarding the operation of short-term rentals and the issues to be addressed to assist Council in determining the preferred approach for regulation and enforcement;
AND THAT Staff prepare an information document on existing Township by-laws and enforcement that are relevant to short-term rentals to assist the public;
AND THAT Staff report to Council in the first quarter of 2023 with a summary of the input received through the public consultation with Staff's recommendations.
Phase 2
The Township will seek public input through an online survey.
Residents and stakeholders can pickup hard copies of the survey at the Municipal office in Lansdowne and the three local branches of the library.
Staff will continue to monitor approaches to regulation being applied to other municipalities.
Phase 3
Staff will review and summarize the input received from the public and stakeholders.
Based on the outcome of this review, staff will prepare a report to Council with recommendations for next steps.
This phase will focus on regulatory tools to address the community's concerns with short-term rental accommodations.