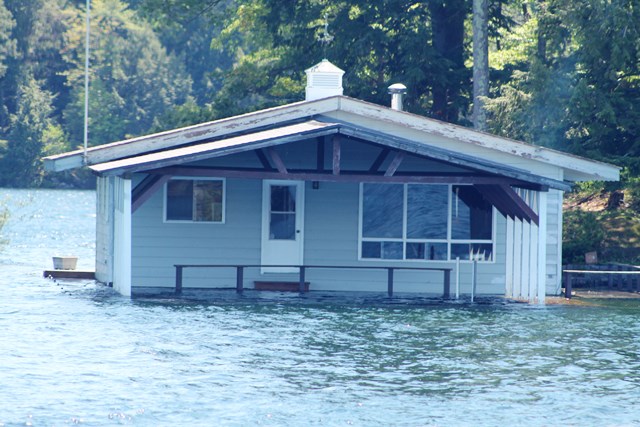 While new development is required to be located outside of floodplains, older homes and structures may be affected by flooding.
During high water periods or flooding situations, please remember to use your 72-hour survival kit, exercise caution on all roads and use life jackets in and around areas of water. Individuals are expected to take reasonable precautions to ensure their own safety and protection, as well as that of their property.
Sandbags
When unusual flooding occurs, the Township provides sand bags free of charge. Sand bags can be picked up at:
Lansdowne Public Works building, 1233 Prince St., Lansdowne
Lyndhurst Fire Training Centre, 312 Lyndhurst Rd., Lyndhurst
Empty sand bags can be taken to the Township Waste Sites and disposed of free of charge. During times of active flooding you are encouraged to follow the Health Unit, Township and the Cataraqui Conservation Authority on social media.
If your well is under water or water has accumulated near your well, contact the Lanark, Leeds and Grenville Health Unit for information about the use of your well water. The Health Unit is a valuable resource for many tips to help protect your family during a flood or other emergency situation.
Reminder to Boaters
In times of high water levels or flooding the Township asks boaters to drive with caution due to floating debris and to drive slowly near land (i.e. create no wake) so that wave action does not cause further damage to property. Please be advised that the Ontario Provincial Police patrol lakes and rivers to ensure safe boating practices are being followed.
Resources