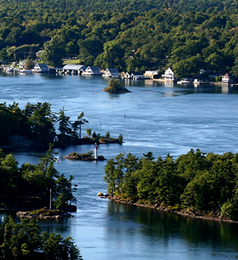 Working carbon monoxide detectors and smoke alarms can save your family's life. Carbon monoxide detectors and smoke alarms are mandatory in all residences - it's the law!
Carbon monoxide
The office of the Fire Marshall and Emergency Management has made amendments to the Ontario Fire Code regarding the installation, maintenance and replacement requirement for carbon monoxide alarms in existing occupancies.
What is carbon monoxide?
carbon monoxide is known as the silent killer because it is a colourless, tasteless and odourless gas that can be deadly
carbon monoxide is produced when fuels such as propane, gasoline, heating oils or wood do not burn completely in fuel-burning appliances and devices such as furnaces, fireplaces, hot water heaters, stoves, barbeques, blocked vents or chimney, generators or vehicles
exposure to carbon monoxide can cause flu like symptoms such as headaches, nausea, dizziness, as well as confusion, drowsiness, loss of consciousness and death
Alarm installation requirements:
all buildings that contain a fuel-burning appliance or have an attached garage require a carbon monoxide alarm to be located adjacent to all sleeping areas
carbon monoxide mixes with air, therefore alarms may be installed at any height
landlords are required to test alarms in rental units annually, when the battery is replaced, when changes are made to the electric circuit and when a change of tenancy occurs
it is against the law for tenants or owners to remove the batteries or tamper with the alarm in any way
test alarms monthly by pressing the test button
replace batteries and alarms according to manufacturer's instructions.
Smoke alarms
Smoke alarms are required to be installed on every storey and adjacent to all sleeping areas in a dwelling unit. Since hot air rises, all smoke alarms need to be located on or near the ceiling. Test the alarm regularly and replace the batteries at a minimum of once per year.