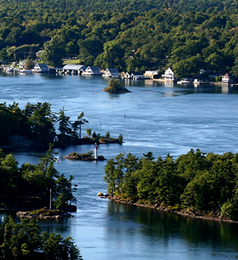 The Township of Leeds and the Thousand Islands is a lower-tier municipality. This means we collect taxes on behalf of the United Counties of Leeds and Grenville and the school boards.
Your property tax bill reflects the total taxes owed to the Township, the County and the school boards.
The Township keeps only $0.40 of every dollar collected from our residents. The largest portion of the taxes collected are sent to the County. View the current tax rates for the Township as outlined in our
Final Tax Rates By-law
Do you qualify for a rebate?