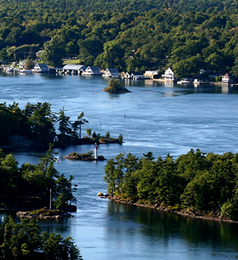 You may be eligible for a rebate. Check out the opportunities below.
Vacant commercial and industrial buildings
Rebates for vacant commercial and industrial buildings are available.
If you own vacant commercial or industrial property, apply for your rebate before February 28 of the following year that the taxes are due. To qualify you must have 90 consecutive days of eligible vacancy. The vacancy rebate will be for a maximum of 25 or 30% of the taxes, dependent on the type of property.
Property owners can submit a maximum of two applications per property per year. Please contact us for an application form.
Conservation tax incentive program
If you have a land area size 1/5 of a hectare (1/2 acre) or larger that has provincially important natural heritage features, you may be eligible for a 100% property tax exemption for that portion of your land. Learn about the Conservation Land Tax Incentive program.
Managed forest tax incentive program
Landowners with 4 hectares (9.88 acres) or more on a single property classified as Managed Forest pay 25% of the municipal tax rate set for residential properties. A managed forest plan is required. Learn about the Managed Land Tax Incentive program.