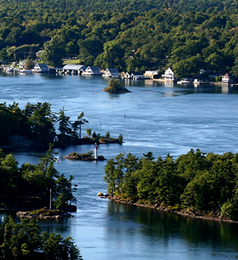 If your group or organization is planning an event that will take place on Township roadways, parks or property, please let us know. Permission must be obtained for several types of functions.
Not sure if you need a permit? Contact the staff listed below and we'll be glad to help.
Application - Temporary Road Closing Permit
Complete a Temporary Road Closing Application (e.g., parades, walk-a-thons, fireworks) 15 days before your planned event.
Special Event Permit
A Special Event is an organized, one time, annual or infrequently occurring community event or function being held outdoors on Township property (including roads) and open to the general public or to the general public by admittance. Special events can include parades, races, walks, block parties, seasonal events, and major festivals.
Events held on private property do not require a permit unless the event is deemed to significantly affect municipal services. Affected services can include fire, emergency, or police services; road closures/traffic flow; public safety; utilities/utilities infrastructure; or use of Township equipment.
An application fee of $50 applies to all events except those events held by Non-Profit or Charitable Organizations, for which the fee is waived. Other fees may apply for application of other permits or approvals.
Review and Approval Process
The Special Event Permit Application will be received by the Corporate Services Department or from the Township Website with all required documents, permits and approvals no less than 30 days before the proposed event.
Written approvals/permits may be required from outside agencies for the event in which is it the responsibility of the applicant to obtain these documents and attach them to the Permit Application
The applicant may be required to meet with staff from the Township Office regarding their permit
Upon completion and review of the Special Event Application, the Township will:

Issue a Special Event Permit for holding a Special Event or
Issue a Special Event Permit for holding a Special Event with conditions

If approval for an event is denied, such decision will be provided in writing setting forth the reasons for denial
Related By-laws and Policies
Even if an event does not require a Special Event Permit, TLTI reminds event organizers that all municipal by-laws and provincial/federal laws are in effect and organizers are responsible to comply with legislation.
Resources
Tracy Holland
Corporate Communications and Community Engagement Supervisor
1233 Prince St., P.O. Box 280
Lansdowne, Ontario
K0E 1L0