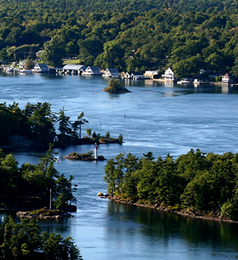 On March 13, 2023, the Corporation of the Township of Leeds and the Thousand Islands motioned and , approved the Cemetery Grant Policy, By-Law 23-023.
This policy has established a fair and consistent process for the awarding of Cemetery Grants which will be used to support capital improvement and maintenance of non-municipally owned cemeteries within the Township. The intent of the policy is to assist those cemeteries that may be financially challenged to adequately maintain their cemetery.
Cemetery grant applications will be received once per year with a deadline of March 31, although this year with the policy approval date of March 13, we have extended the deadline to April 30.
An application must be completed by the cemetery group, association or volunteer(s) representing the collective interests of the cemetery.
The cemetery must be registered with the Bereavement Authority of Ontario (BAO) and provide the licence number on the application.
Both active and Inactive cemeteries located within the Township are eligible to apply for the grant.
Grant Applications will be considered for maintenance, improvements and/or repair to a cemetery including but not limited to:
Headstone refurbishment
Landscaping repair
Fence repair
Maintenance costs, including grass cutting
Applicants will need to demonstrate financial need, through the provision of bank statements and/or financial records. This information will not be shared to any third-party and used only to ensure the request for funding is in keeping with the policy.
The amount of Cemetery Grant approved thought the annual operating budget will be disbursed to the eligible applicants as follows:
1) Base allocation of $300 per eligible application, and
2) Approved annual budget amount less the base allocation amounts divided evenly and distributed based on the number of acres of land in each cemetery as verified by Staff.
Cemetery operators are encouraged to complete the the application on line or print off and mail or email to
Application Deadline for 2023 is April 30
Note: Please allow 2 to 6 weeks for application review and Council approval after the application deadline.