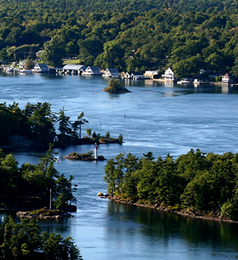 Please see below for a list of Active Applications that are currently under review. For each application information regarding the status of the application, upcoming meeting dates and any supporting reports provided by the applicant are available. If you have any questions regarding the application please contact the Planning and Development Department.
Lansdowne Mixed-Use Development
An application for zoning by-law amendment has been submitted by 10194549 Canada Limited and 10725994 Canada Limited to develop the lands located north of County Road 2, south of the CN Rail right-of-way and east and west of County Road 3 with a mixed use residential, commercial development. Applications for draft plan of subdivision have been submitted to the United Counties of Leeds and Grenville as part of this development.
Township Amendment
The Township has initiated zoning amendments for the following topics:
Implement zoning provisions related to cannabis production and processing facilities.
Definition of secondary dwelling units and where the use is permitted;
Definition of Tiny Home will be updated
Provisions will be included to permit temporary construction uses to allow for temporary accommodation in a trailer while a dwelling unit is under construction on a property.
Increase the maximum permitted perimeter for marine facilities on island properties with areas up to 1 hectare from 60m to 120 m.
Z-2020-007 - 910 White Birch Lane & 922 Kendricks Lane
An application for zoning by-law amendment has been submitted to rezone a portion of the severed lands under consent application B-62-19 and 922 Kendricks Lane to consolidate the zoning and to permit a special exception for the construction of a detached garage.
The proposed zoning amendment will change the zoning of subject property at 236 Ivy Lea Road to a site specific Rural Residential zone to permit uses accessory to 251 Ivy Lea Road. The proposed uses would include parking, open storage, gardening and landscaping, and accessory buildings and structures. Provisions to regulate the location and setbacks for storage and accessory buildings are proposed to be included in the zone. The applicant is also proposing to regularize a 19.3 square metre (208 square foot) workshop with a 12.1 square metre (130 square foot) 2 story deck which includes a staircase and landing area to accesses the second story of the workshop and a 5.9 square metre (64 square foot) storage building. Minor Variance approval was previously granted for structure, additional decking is proposed through this application.
Z-2020-009 - 2065 Eden Grove Road
The proposed zoning amendment will change the zoning of the subject property at 2065 Eden Grove Road to a site specific Rural (RU) zone to permit cabins for tourist rentals. The proposal includes the construction of an 18.5 square metre (199.1 square foot) cabin, four 35.6 square metre (383.2 square foot) cabins and a 31.2 square metre (335.8 square foot) cabin, a 24sqm common building/washing station and associated parking spaces for each rental cabin.